It's day three of the Back to Homeschool blog hop and today's topic is PLANNING…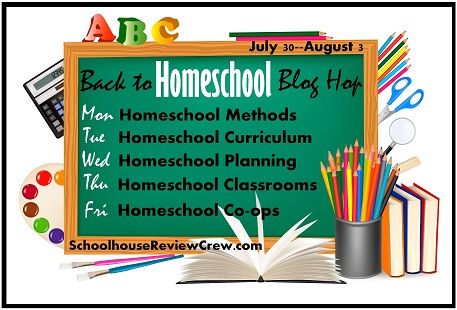 Somewhere over the years, I finally discovered a planning approach that works for my family. I call it "Chunky Planning". I learned the hard way not to get too detailed because five minutes into the first day, life in general was going to derail the whole thing.
Now there are three facts about my family that may make my plan unique:
1. I am a single parent of 3 teenagers.
2. I work full time in the homeschooling community teaching writing classes at various co-ops. (You can read all about how God orchestrated this gift at Savannah's Hammock Tracks blog.)
3. My kids take co-op classes taught by other homeschooling parents whenever they can.
Although I'd give my right arm to be a happily married homemaker, it's been a pretty sweet blessing beyond the circumstances.
So here's what I do:
1. I look over a generally recommended course of study like this one.
2. We look through the co-op schedule for suitable classes and tutors.
3. I find curriculum that fits the subjects that we don't have classes for.
4. I write out a weekly schedule for my child that takes into account class time, homework, independent work, and chores. Sometimes I type it up on the computer, sometimes I just draw it out like this:
5. I let the curriculum dictate the lesson each day (read that section, answer the corresponding questions; watch that lesson video, do the problems for that lesson, etc.) and make a checklist for her to keep track. Every Saturday, I review the checklists and her work. If all is well done, we celebrate with some sort of privilege or reward ($3 for the beauty supply store is the hot prize these days. Just how much glow in the dark nail polish can a girl have, anyway?). If things are not good, no reward and Saturday is catchup/make better day.
On Fridays we work together around the dining room table in traditional homeschooling fashion. That gives me opportunity to make sure the girls are doing well. They also have access to me at the co-op – if they don't have a class while I'm teaching, they sit in my room and do their homework.
The other bonus is that my co-op classes wrap up in April so that leaves May and June all to ourselves. We wind up any loose ends then as well.
My 16 year old high school junior is nicknamed "Nerd Girl" for good reason. She would take allllll the classes at the co-op if there were time in her life!
My job is to keep tabs on this dream student and help her out whenever she realizes that she has bitten off more than she can chew. She is taking mostly post-secondary and AP courses through the co-op this year. She works as a TA for my writing classes and will also join me and little sis for Grammar of Poetry on Fridays.
I did make a Bible reading plan for her that she likes to follow. Since this is a Planning blog post, I shall end this entry by sharing it here with you:
Psalms/Proverbs 5 Month Reading Plan
Blessings to you all, and thanks for stopping by! Enjoy today's blog hop!