One of the most common questions people ask about educating your children is "How do you fit it all in?" There are so many opportunities and topics and subjects to cover throughout the course of a student's K-12 education, how can anyone possibly cover all the bases?
The question is somewhat a red herring because the truth is, you can't fit it all in, and you shouldn't even try. Somewhere along the line, homeschoolers (and other teachers too!) learn that trying to fit in all the possibilities is a short cut to burnout and the quickest way to suck all the love of learning out of your student.
Any sense of accomplishment and success in education, homeschooling or otherwise, is in the basic, foundational approach. In reality there are just 3 key skills that will actually unlock everything else your student will ever need to study.
Reading
Strong reading skills alone will make everything else doable – from history, to literature, to college level physics. A phonics-based program is the best way to start building these skills. These days there is a plethora of great programs out there. Those lessons are a distant memory for us, but we have fond memories of Play-n-Talk and Scaredy Cat! After a student knows how to read well, the only limit to his understanding in history, literature, and science is time – and he actually has the whole rest of his life to learn it ALL…
Writing
Contrary to popular understanding, good writing skills are actually layered over many years of practice, not simply poured into your child's brain in a year or two. Writing lessons should start as early as kindergarten/first grade, but not in the form of physical writing. Writing is a process that starts with THINKING. Thinking is an activity that is best done out loud when students are young. Therefore, the best writing programs utilize lots of narration. Once a student can think about a topic and talk about that topic out loud in a coherent manner, the physical writing portion of the task – sometimes even many years later – comes much more quickly and more easily.
When a student hits 10th grade, the time for learning HOW to write is past. At the high school/college level, writing is a tool or vehicle for communication and discussion. Your student should already have basic essay, report, and writing style skills in place by then.
The Institute for Excellence in Writing is one of the best programs out there for laying a strong foundation of writing skills. I have used IEW for 12 years and now teach my own classes at local co-ops and online using the same principles. The good news is that even for late starters, the results are remarkable.
Due to IEW, all three of my kids were writing quality essays by 7th grade even though only one of them really has their mom's all-things-literary-loving gene.
Math
My family has found that basic math skills – addition, subtraction, multiplication, and division – are the keys to the rest of the math world. Without a sense of strength and speed in those areas, algebra and beyond are infinitely harder, and that weakness will slow your student down and possibly derail the whole thing. Do whatever it takes to find a program that helps your student build those skills before moving on. We switched math programs 3 or 4 times until we landed on Math U See. Once my girls "bonded with the bald guy" (their words, not mine
), their math skills took off, and we are finally gaining confidence in that area.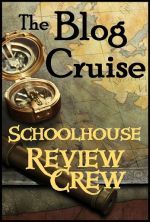 Fit it all in – as needed!
Students gain more than just the ability to drive a car in their high school years. It is also a crucial time where they learn to take the educational wheel of their lives. With strong skills in these three key areas – reading, writing, and math – they will be equipped to fit it all in as they need.
Want to read more about fitting it all in? The SchoolHouse Review Crew has it covered in this week's blog cruise starting on Tuesday, August 28. Just click the image and enjoy the cruise!